Ryan Auto Group Collision Center in Monroe, LA

---
Welcome to our Collision Center in Monroe, LA where we can perform the services to restore your GM vehicle's safety, comfort, and performance. Here's where you can easily schedule an appointment with our Collision Center, learn what to expect from our body center experts, the reasons for using genuine GM parts, related collision repair information and other services we offer.
Dealership Info
Mon - Fri

8:00 AM - 5:00 PM




Sat - Sun

Closed
Did You Know?
As part of our commitment to a greener future, Ryan Chevrolet Collision Center uses biodegradable cleaners and recycles all paint thinners.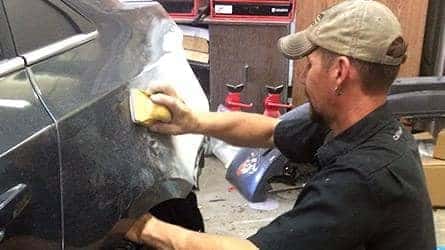 Why Bring Your Vehicle to Us?

---
Our Certified Service technicians are trained by GM to know every inch of your GM vehicle. We understand your vehicle and all its technical systems. We're proud to offer genuine GM parts. We know you want to feel as good about your vehicle today as you did the day you bought it. And our Certified Service technicians have the skills and finesse you need to restore your vehicle so it will look and feel like new.
Pictured: Joel Keltner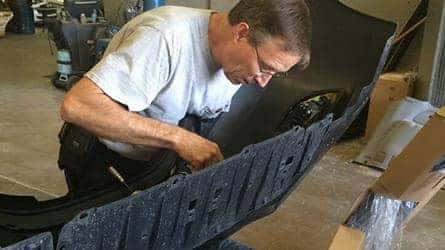 What Should You Expect?

---
We'll create a written estimate of what's recommended to complete the repair, and we will offer Genuine GM Parts. In addition, if there is other service work that is required to restore your vehicle to pre-accident condition, we have Certified Service technicians on hand. We will review this estimate with you and address any questions you may have.
Pictured: John Kent